---
NEW FABRIC

From Robert Kaufman:


Horizon




From Figo:

Heavenly Hedgerow


---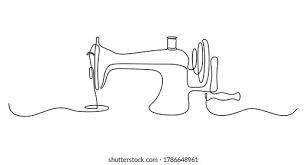 ---
Susan's Musings

It is officially Fall and the rain is so welcomed. Pat pulled up the fire map this morning and it looks like this whole western part of the state is on fire. Many of them are small but without rain they all have the potential to grow. We will miss the opportunity for nightly boat rides and refreshing dipS but this is a great time of year. We will be heading up the east shore to get our fall supply of apples and enjoy the colors as they turn.
Many of you have asked how the kitchen project is progressing. WELL, that is a loaded question. After getting bids and making some estimates for material we are really struggling with how to proceed. Pat is more "all or none" and I'm more a "just do what we most need". We don't talk about it for a few days and then one of us gets a new idea and the discussion takes off again. Stay tuned as it will be a continuing saga. Who knows… I may come home someday and find my kitchen torn apart. Time will tell.
Quilt Show season is over in this area for the year. That means it's time to get serious on projects for next year's shows or just those projects that were put on hold over the summer. I'm seeing lots of states on line that are getting back to doing Shop Hops and other events to get folks out and traveling to different shops. We don't have anything officially arranged but there are great day trips that take you to a variety of shops. It always amazes me how different the shops are even within the western corridor of Montana. We have put together a list of area shops for you to check out. Stop in and pick up a copy, gather a couple friends and take a trip.
I'm looking forward to our retreat coming up the middle of the month. It is always inspiring to see what everyone is working on. It's also just fun to get away from the day to day routine and have time to recharge, whether that is by sewing, sleeping, finding a quiet corner to read or visiting with friends you haven't seen since last year. I have learned to limit my expectations of what I might accomplish. I guess I'm more social then a dedicated quilter. I am dedicated to my collection of fabric though.
Stop in and see us.
Another quote stolen from Bonnie Hunter:
"KNOW YOUR PASSION-FOLLOW IT!
Quilting is not a hobby. It's an obsession, an occupation, a fascination, an addiction, self expression, and a way of life."