10:00 - 2:00, $15.00/monthly session
Let's dance...Color Dance that is...a new Block-of-the-month from @QTFabrics has arrived!
Learn the basics of making a quilt using two basic quilt block units.
Half square triangles (HST) and Flying Geese are used throughout this quilt in different sizes and blocks!
Designed by Wendy Sheppard of @ivory_spring this quilt is fun for beginners or for intermediate quilters who want to hone their skills for more accurate piecing. This quilt is available in two color ways (Bold and Shy). Sign up soon to save your spot and supplies!

Quilt finishes at 56" x 64".
Participants will need to purchase the BOM kit for $125.00 and will be able to attend monthly class sessions to receive instruction on constructing this beautiful quilt in two color ways (Bold and Shy).
---
NEW FABRIC

From Northcott:


Soar




From Moda:

Frisky




From Clothworks:

Ode to June




From Banyan Batiks:

Flower Petals




From 3 Wishes:

Happy Harvest




From In The Beginning by Jason Yenter:

Reflections of Autumn


---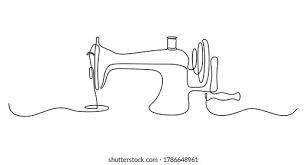 ---
Susan's Musings

The Lake is calling me and I still have a couple of hours of work. This HOT weather really beats me down. I realize that to many of our visitors this is not hot weather but to a lifelong Montanan this is hot. My internal thermometer is pretty wacky. In the winter when my bedroom is 68 degrees I freeze and need an electric blanket and flannel sheets. In the summer if the temperature of my room goes above 70 degrees I swelter. Those 2 degrees are critical to my comfort range. I need to remind myself how lucky I am to have a great place to sleep and gaze out on the Narrows, watch the moon rise and wake to marvelous sunrises.
My husband's family is having a small reunion this week end at the lake. There will be about 15 of his cousins and their spouses gathered. The cabin that we live in has been in Pat's family since 1951. His uncle bought it after selling a cabin on Placid Lake and used it for years as a summer retreat and a place to come in the fall when he would duck hunt in the area. Most of the cousins have childhood memories of coming out from Michigan, California, Missoula, or Bozeman for vacations at the lake. Though now Pat's generation of cousins is spread from New York to California, the family roots they associate with are based in Montana. Most of them haven't been to the cabin since Pat inherited it and we have done extensive remodeling and additions to it. It will be interesting to see their response to the changes. While we have tried to honor and maintain the integrity of the cabin it definitely is different place then when Pat's uncle, the local catholic priest, lived there.
One aspect that has been maintained is the willingness to share the place with folks. We love entertaining friends, old and new, sharing a cocktail, cooking a meal or taking a boat ride. We've enlarged the deck 3 times to allow more space for gatherings. Through the years it has been fun to meet people who came to the Lake with Fr. Bruce (Pat's uncle). We've met altar boys from Butte who came up for several days and learned to water ski behind an old Chris Craft boat, caught salmon early in the morning and had them for breakfast and families who came to the lake to respite after losing a child. Even a couple who spent 2 days of their honeymoon there after Fr. Bruce married them. These are the memories that rest in the logs of the cabin. Our hope is that many more will be created in the years we have the honor of calling it home.
I hope you are having a summer of making memories. Sharing your stories with the generations and passing on the knowledge that you will never move forward until you put one foot in front of the other. Be brave take that step.