---
NEW FABRIC

From Moda:


Cheer and Merriment


From Timeless Treasures:

Christmas Joy




And Holiday Retreat:




From Henry Glass & Co.:

Christmas Legend II




From Clothworks:

Feathered Friends



From Studio e:

Midnight Magic


From Quilting Treasures:

All Hallow's Eve



And Wicked:


---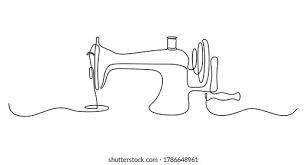 ---
Susan's Musings

Summer is in full swing according to the calendar and traffic on the highway. The weather has been crazy and nature has played some nasty tricks on many people with the rain, snow and flooding. Pat was so concerned about the level of the lake that he cabled our boat house to a couple of trees. Not sure what it would have done but it made him feel better. The level of the lake is unprecedented and brings memories of the flood of 1964. Some of us old timers remember that flood and the damage it wrought on the area.
We were at the Bigfork quilt Show last weekend and it was fun to see so many people that stopped by to chat and shop. There are so many shows happening this summer I could be on the road every weekend if I wanted. Have had invites from across the state and even out of state to come and vend. While some are tempting, they are a lot of work and I am finding that the strain on my husband's and my body probably isn't worth it. It is hard admitting that we are at an age where we need to factor that in when we make plans.
In an attempt to keep up with the modern age of social media and all that tech stuff, we have a new employee. Summer Perkins has joined us part time and we are excited about the connections she is making for us on Facebook and Instagram. There is a whole vocabulary and technology that is natural to younger generations. As I read various retailer magazine and blogs about the difference in how to market to all the specific generations, I get completely lost. I'm not even sure what generation I belong to. Most of our market is composed of sewers who still like to see and feel the fabric. There are younger generations of quilters that learn all the new techniques and fabrics on the internet. I will admit I have picked up some great tips and ideas from Youtube videos and Pinterest. I have ordered fabric online for myself and customers but I am always surprised when it comes and is actually what I ordered. I am completely baffled when we get an online order from Texas or New York City from someone who has never been in our shop but found the fabric they needed on our website. I'm just thankful for employees who can expand this part of our business.
The foundation of our business is still the customers who walk in the door, browse the fabric and notions, see the models and make us thankful for the opportunity to serve them. Whether they are locals, new to the area or just traveling through we delight in sharing their journey of quilting and carrying on a treasured tradition.
"I'll look back on this and smile because it was life and I decided to live it." Unknown