NEW FABRIC

From Moda:


Seashore Drive by Sherri & Chelsi





Also from Moda:

Tulip Tango by Robin Pickens





From Hoffman:

Assorted Batiks




Also from Hoffman:

Custom Designed Montana Fabrics by Quilt Gallery





From In the Beginning:

Halcyon by Jason Yenter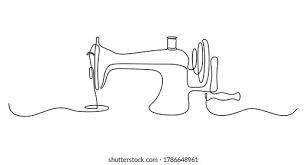 Susan's Musings

Just celebrated another birthday but didn't go as crazy as last year when I turned 70. Decided at the mature age of 71 I needed to keep things within reason. Instead of buying a quilt store like I did last year at this time, I bought a sit down quilting machine. Similar to resisting the purchase of a Singer featherweight, I have resisted anything to do with a quilting machine. In all honesty, I have never even tried one at the numerous demos where they have been shown. My resistance has been two fold. First, it's an expensive process to get into and second, I didn't want to look like a total Klutz when trying it for the first time. I wanted to maintain the illusion that I do know something about this crazy obsession called quilting.
Well, as of this morning, I stepped over the edge. Through the quilting network of trivia I heard about a machine for sale up in Kalispell. I got the name of the seller but no phone number. I tried the usual ways to get a number or contact, Facebook, the internet, called a couple of stores but to no avail. Finally, I resorted to a method us old folks relied on for most of our life, the phone book. Low and behold, she was listed. The rest is history. Pat and I drove up to Kalispell this morning and picked up the machine. It is now proudly sitting in the back of the store. I gave it a quick try and several alarms went off so I think I need to spend some time reading the manuals and googling how make the thing work. Not sure where it will reside for sure but with trepidation, I am looking forward to trying my hand at this new adventure. Wish me luck and if you have a similar machine and want to share some knowledge, feel free to stop in and share away.
This last year has passed so quickly. It's hard to imagine that it has been a year since I decided to buy the shop. Many changes have taken place during that time. We changed Point of Sale systems, got our website up and going and are doing some online sales. So much new and varied fabric has come in, I sometime will be cutting a piece and look at it and think, "I don't ever remember seeing this before." We are at a better place as far as getting orders in on time, vendors are coming in person so I can actually see and feel the fabric that I am ordering.
We are looking forward to a busy summer. We will be at several area shows, having some fun new classes and as always offering a friendly inviting place to shop and gather.
Thanks for supporting us this past year. We look forward to seeing you soon.