NEW FABRIC

From Northcott:


Color Collage and Toscana (solids)




Also from Northcott:

Sail Away (again!)





From Clothworks:

Living the Dream



The above fabrics are on the bolt






(Panel)


(Panel)

From Free Spirit:

Glyphs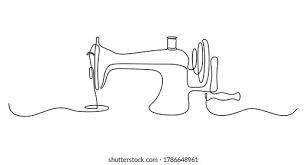 Susan's Musings


Okay I did it. I got sucked into the rabbit hole of an online scammer. I knew better but got desperate and let them talk me into things that I now regret. I've read the warning emails, seen the posts about it but I still bit, hook, line and sinker. I'm not sure how much damage was done, my computer is still at the doctor. Getting scammed just takes over your whole thought process. It makes me suspicious of every phone call and email now. I'm sure the paranoia will decrease but it made for a sleepless night.
It did get me thinking about other areas of my life that I let scams or misinformation overtake me. We all jokingly say, "I saw it on Facebook so it has to be true." We may make a joke of it but how has it changed our perspective? Can we watch the event or see the person without having some of the information tugging at our thoughts? How do we balance all the news that floods the airwaves? What is the "real news"? How do we respond to criticism or negative talk around us?
As quilters we are all accustomed to the reply, "well, it's not perfect" when we compliment someone's quilt or project. Do we expect perfection so much that we put ourselves down when a point doesn't match or our blocks are a little wonky? Have we just scammed ourselves? As most of you know, I am not a perfectionist with my quilts. I love the motto, "you can't see it at 50 feet on a galloping horse". Seeking perfection for me would take the enjoyment of the process out of it. My delight with a project starts when I see a bolt of fabric and think, "Oh I could do something with that".
How many of our grandkids have looked at the quilt or bag we made them and said, "Nana, this seam isn't quite a ¼."? I doubt if any of them have. They wrap up in it, roll around on the bed and cuddle with it while watching TV. Take joy in their delight, savor the love that is shown when they drag it across the floor. Many of us have gifted something and had the receiver be less than thrilled. Does that reflect on us or on them? Don't let them dampen your enthusiasm for your craft. Strive to be the best you can. Keep improving and expanding your horizons. Most of all, love yourself and don't fall down any rabbit holes.