NEW FABRIC

From Northcott:


Stonehenge Heavy Metal




(panel)

From Stof Fabric:

Fillipa's Line and Medinilla Monkey




From Elizabeth's Studio:

Camper's panel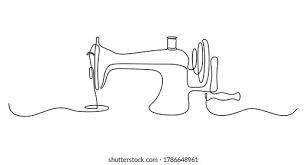 Susan's Musings

Winter settled in for a spell this last week but brought with it these clear blue sky mornings with the snow glistening like diamonds. I am especially thankful for a warm house and cozy blanket so I can sit and enjoy the sun peeking up over the Missions. The promise that spring is about here comes with the return of some of our "summer" birds. We even had a robin in the tree this week.
Spring Quilt Market has been canceled again this year so many of the vendors have been out in force showing the new lines. I still have a hard time ordering Christmas fabric in February or even some lines that won't ship until late 2022 for spring 2023. Selecting new fabric is one of the most exciting yet most challenging aspects of owning this business. Trying to guess the trends and considering the clientele we cater to can be overwhelming. The sale closet attests to some of the mistakes I have made in ordering.
I've been trying to carve out a little more time to do some sewing instead of just sorting and fondling fabric in my stash. I have actually completed 2 quilts so far this year. I got my trusty little featherweight out to bring to the store last week and again was delighted with purr of that smooth running machine. I don't think I will ever get hooked to the point of having an extensive collection of them but they are an addictive passion. My Facebook feed is 80% featherweight sites. I marvel at the prices some of them bring but also the luck some people have finding them at yard sales or thrift stores for $10-$25. Sewing on it and wondering what projects it has sewed over its lifespan of 73 years brings to mind the hope that this desire to create stays active, not only for me but for future generations. I am encouraged when I see the modern quilt movement gaining momentum with young people. I love watching Mary Jamison work with the kids that come in for our Kreative Kids Klass.
As quilters and sewers we all need to be challenged to keep this art alive. We make quilts and other things and give them away but what do we do to introduce others to the art? Challenge yourself to introduce a new person to the joy of piecing small blocks into a masterpiece. Their masterpiece may be a simple rag quilt or even a pillowcase but it can be the beginning of a new journey.
Keep warm, keep those machines humming, and most importantly watch for the small blessings that surround you.