After Christmas Sale
December 27-31
January 10-15
9:30-5:00


All Christmas fabric will be 40% off. The Sale closet will be reduced an additional 10%. Select kits and models also be discounted. Start your new year with new projects and inspiration!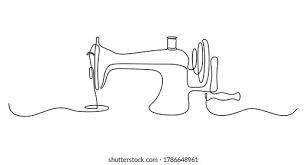 Classes
Call (406.883.3643) or
sign up on our website (

allinstitchesmt.com

)


today to hold your spot.

It's Not Hard Beginner's Blocks

Weekly on Wednesdays, January 12- March 9

10:00-4:00, $20/session + supplies


Gambler's Redemption Quilt
80" X 104"
This quilt combines a base of eighteen Irish Chain blocks with seventeen other blocks that either have a name related to gambling/gaming or salvation. (For example: Roulette Wheel and Bright Morning Star). Mary Jamison will walk you through creating two blocks each session of the 9 week class. Call or email the store to get the yardage requirements.


(This photo is an example of an Irish Chain quilt and is not the quilt you will be creating in this class.)


Woolie Pet

Saturday, January 22

11:00-3:00, $20.00 plus supplies

Want a no maintenance pet for the new year? Make a Woolie pet and learn the fun, stress reducing technique of wool felting with Naomi Gerheim.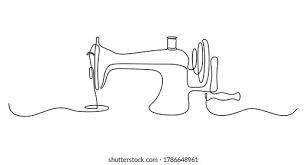 NEW FABRIC

From Dashwood Studio (a new-to-AIS company in the UK):


Acorn






From Moda:

Robin Picken's Carolina Lilies Pre-cuts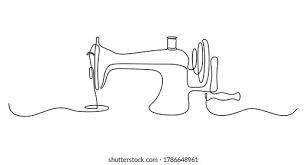 Susan's Musings


It's not quite Christmas as I am writing my last musing for 2021. The schedule this December is a bit out of whack with the holiday and employee's vacation plans. Actually as you read this, I will be in South Carolina at my daughter and son in law's new farm on Lake Hartwell in the foothills of the Smoky Mountains. Pat and I are excited to see their new place and explore this part of country. I have already scoped out several quilt related shops and events.
As I ponder the end of the first year as owner of All In Stitches, I know it would be typical to do an in depth evaluation of the year and set definite goals and objectives for the new year. That would be what all the articles and professionals would want me to do. I subscribe to several magazines published for quilt store retailers. I skim the articles, look at the pictures of shops across the country and then walk around my store and wonder what I can do differently. Unfortunately, it usually ends at the wondering stage and not the implementation.
I come back to my office space, stare at the computer screen, plod through the pile of paperwork, pay some bills, shake my head and go back out front to be with the customers and fabric. My nature is not inclined to the bookwork part of the business. I understand the concept behind the question, "How do you expect things to change when you keep doing things the same way?" I don't want major changes but there are some areas that need to be tweaked. I can't raise the roof to have 12 foot ceilings to hang quilts from, installing distressed wide plank wood floors is not in the budget, changing out all the shelving won't happen overnight but I am working at bringing a bit of a different look to the store.
The things that won't change are our determination to provide excellent customer service and the best quality product we can find. Getting our website up and running hopefully has given people another avenue to shop with us when they can't physically be in the store. As people are more willing to gather, at least in small groups, we will be increasing our offerings of classes.
We want to provide our customers with the best experience available. If at any time that is not what you receive please always feel free to let me know. My goal for the new year is to make each day a good one, share the spirit of giving and live life to the fullest.
"Life" is a GIFT to you. The way you live your life is your gift to those who come after. Make it a fantastic one.
Happy New year!