First Friday (Parade of Lights)
December 3
5:00-7:00


We will be staying open late on First Friday. Be sure to pop in before or after the Parade of Lights that starts at 6:00.
Shop Local. Buy Local. Brought to you by the Polson Business Community and participating businesses.
Santa Shopping Day
Saturday, December 11
9:30-5:30


Be sure to get your shopping list to the Santa in your life so they can come in and save 20% off everything. And if you can't decide what to ask for,
Gift Certificates will also be 20% off!
After Christmas Sale
Monday, December 27
9:30-5:30


You can count on finding some great discounts at our After Christmas Sale, but you'll have to come in to find out just how good it's going to get!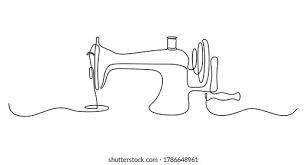 Classes
Call (406.883.3643) or
sign up on our website (

allinstitchesmt.com

)
today to hold your spot.


Fabric Postcards
Saturday, December 4
10:00 - 1:00 $15.00 + supplies


Want to create a quick, thoughtful, unique postcard or framed art for your home or to give as a special gift? Lori Howell will be walking you through the process.
Mini Poppins Bag Class
Saturday, December 11
9:30-4:00, $40.00 + supplies
Join Judiee Goodman and create a fun,
versatile bag for everyday use.


Pick up your pattern and fabric ahead of time so you can begin creating your bag first thing the day of class!
Last Chance Cork Clutch Class


Saturday, December 18


10:00-3:00 $15 + supplies
Create this classy cork clutch purse in a day! This class has been so popular. Judiee has agreed to teach this class ONE LAST TIME!

Sign up quickly, as size is limited and we need to make sure we have supplies for you. If you have already taken the class and want to take it again, the cost of the class will be discounted.





It's Not Hard Beginner's Blocks

Weekly on Wednesdays, January 12- March 9

10:00-4:00

New to quilting? Haven't sewn for years? Like a variety of blocks?


After some practice sewing consistent 1/4" seams, we'll construct two different blocks each week. Alternative methods and tools for creating and squaring up half-square triangles will be shown. If you join us weekly, you'll have enough blocks to create a unique quilt designed by Mary Jamison which will include Irish Chain blocks and other classic designs.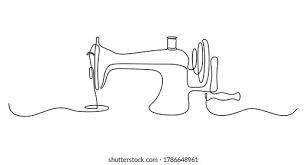 NEW FABRIC

From Benartex:


Cozy Outdoors Flannel





From Northcott:

Frosted Forest Flannel and Panel






Also from Northcott:

Daydreamin'






Also from Northcott:

Banyan BFF's Batiks






From Alexander Henry:

Wranglers, Phil's Diner, The Outdoorsy Type and Buckaroos





From QT Fabrics:

Floralesence




From In The Beginning:

Jason Yenter's Elysian




Finally, from AIS:

LOTS of Kits!


Susan's Musings

Can it really only be 25 days until Christmas. Seems I was just writing my December musing 2020 a few days ago. This year has flown by bringing about many changes for myself and the world around us. We have all spent too much time waiting for the world to get back to normal instead of embracing the normal that is around us.
While the nostalgic part of me wishes for days gone by, I have to come to grips with the reality of modern living. Kids no longer want a new sled or Cabbage Patch doll for Christmas. They want a new Xbox or some other electronic gadget that I have no clue what it does. Holidays don't generally mean a trip to Grandma's house to decorate the tree and make dozens of cookies to plate up and carry to friends and neighbors. Holidays more often are a trip to Disneyland, Hawaii or some other exotic place.
Wishing and dreaming for my idea of normal will not bring it back and for most people it is not what they want. There are still parts of the old days I hope that we can hold on and impart to our kids and grandkids. Christmas is not a season that starts with sales on Black Friday and ends with bowl games on New Year's Day. Christmas is an attitude that needs to be present everyday all year round. It is an attitude of generosity and benevolence that extends beyond ourselves. It's taking off our introspective glasses and looking at the world not ourselves. It's giving of ourselves, our time and talents, not just our material wealth. How can I, as one single individual, make a difference that will benefit mankind.
As I remember Christmases from my past, it's not the gifts that I remember nor the 40% off sale at Walmart. It was the time shared with my family, with my grandma making rum balls, even though she was a teetotaler. It was standing over a griddle with a Norwegian friend making lefsa. Spending hours making costumes for Christmas plays so that a small country school could put on a dynamic production for the whole community. The presents fade away but the memories are still there. Many of these things aren't important on a large scale but they are important in that they shaped me into the person I am today.
What can we do today to help shape the world around us into a more caring society? How can we bring about a new normal that looks out and sees the need and responds, not looks out and says what can the world do for me?
As we embrace the normal that is today let us celebrate a season of new beginnings and joy.