November 2021 Newsletter
November, 2021
GIVE THANKS FOR
ALL (IN STITCHES) THINGS!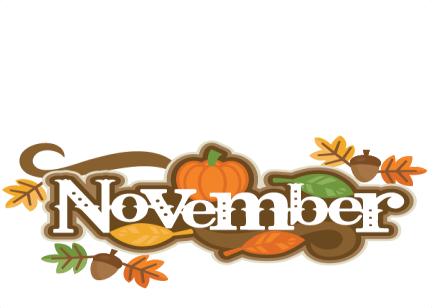 We have so much to be thankful for here at All In Stitches. We have been hosting classes and watching newbies enjoy the process of learning to sew. It's very satisfying to pass on the knowledge and love of quilting to children and adults alike. We also have lots of new fabrics for you to choose from!


With Thanksgiving coming up, we will be closing early (3:00) on Wednesday, November 24 and closed on Thanksgiving Day, November 25. Hope you all have a great day of feasting, friends and family!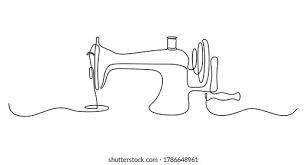 Upcoming Events
First Friday

November 5
5:00-7:00

Please come and shop late as we join other Main Street businesses
in staying open into the evening.
Black Friday
November 26
Have a last minute Christmas project you need help with?
Come in to get 20% off everything Christmas!
Small Business Saturday
November 27
Support your local quilt store! When you spend $50.00 or more, you will receive a $10.00 gift certificate as a "Thank you!" for your much appreciated business. To make the day even better, everything in the Sale Closet will be 50% off and that will be included in your over all purchases.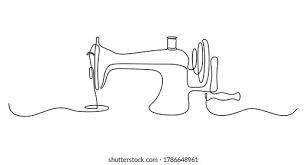 Classes
Hand Hemmed Dinner Napkins
Thursday, November 11
10:00 - 1:00 $15.00 + supplies

Join Gretchen Schnitzer as she teaches her renowned method of hand stitching the hem on dinner napkins. Your next dinner party will definitely go up a notch!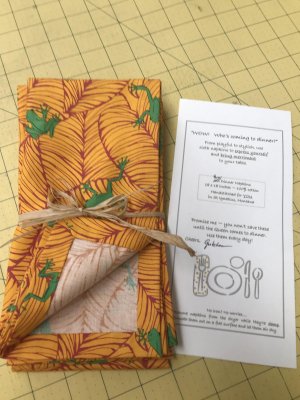 Kreative Kids
Friday, November 12
10:00 - 1:00 $20.00 (includes supplies)

Get ready for Turkey Day by making a cute turkey placemat!
Bring your sewing machine with an empty bobbin and let's build some skills. If you need to borrow a sewing machine, please contact All In Stitches for a loaner.
Cork Clutch Class
Saturday, November 13
10:00 - 3:00 $20.00 + supplies
The fun just never ends!
We've lost count of how many times Judiee Goodman has taught this popular class, but we're so thankful she's still willing because you love it. Sign up soon as it already almost full.
Alice Backpack
Saturday, November 20
10:00 - 3:00 $20.00 (includes pattern, supplies extra)

Viktra Bumgarner will be teaching this fun class for creating a drawstring backpack. This class is for an advanced beginning and includes a zipper done the easy way! Come pick out your fabrics for this great project you (or your kids) are sure to enjoy.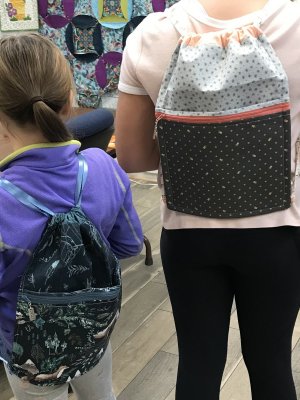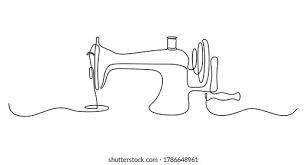 NEW FABRIC
From P & B Textiles:
Lake Escape
From Robert Kaufman:
Weather Report
From: Moda
Outdoorsy




From Northcott:
Frosted Forest Flannel with panel






Also

From Northcott:


Canoe Lake by Banyan Batiks






Also

From Northcott:


Mama Bear with panel







From Free Spirit:
Into the Woods






And also from Free Spirit:
Tim Holtz's Monochrome






From Suzy B:
Bill and Bob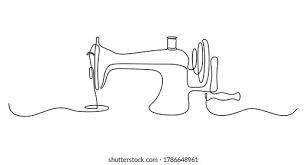 Susan's Musings
I was at Walmart on Sunday which was Halloween. The aisles were empty of costumes and candy but were already being filled with gift wrap, ornaments and all the accompanying Christmas décor. What happened to Thanksgiving? As a nation obsessed with consumerism have we forgotten that holiday and replaced it with a Black Friday mentality?
It's true that the current holiday has moved a long way from the original celebration back in Plymouth where the few surviving people gathered with the natives to share what little bounty they had gathered. There was no cranberry relish, no sweet potatoes with melted marshmallows or green bean casserole. What there was as they gathered with truly a feeling of thankfulness. They had survived the trip across the Atlantic in a ship hardly worthy of a cruise on Flathead Lake, managed to scrape the ground enough to plant a few crops with the aid of the natives who understood the conditions. Many of them were indentured to the wealthier benefactor that had paid for their passage. Their homes were bare shelters with no conveniences that we now consider basic necessities. Winter was looming which in coastal Massachusetts can be brutal, but they stopped and gave thanks.
How often in our busy chaotic lives do we stop and give thanks? I know for myself it is much easier to focus on the things I want or think I need than on the many blessings that I have. If I took the time to truly count my blessings, the list would be amazing. I am blessed with a loving family, a wonderful place to live and call home and most importantly the freedom to be who I want to be. I can be the crazy lady who turns 70 and buys a quilt store or takes a day off and sits in my pjs and reads all day long. I can spend an hour on the phone talking to my daughter and son in law about the curly haired pigs they are raising. I can go home at the end of the day to my pups that are so excited to see me they just about turn themselves inside out with joy. I can sit and enjoy a glass of wine while my husband, who has taken over most of the house chores, finishes up dinner prep.
I am truly bless and so thankful. Join me this month and remember all the things we have to be THANKFUL for as individuals and a nation.